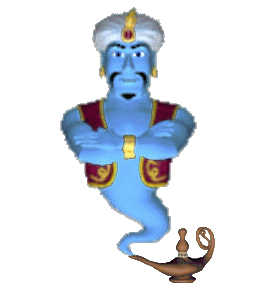 Your Wish is My Command
(please scroll down)


What would you like:

One, Two,
or
Three wishes?


If you said one, you just used up your wish.
If you said two, you have only one wish left.
If you said three, you have two wishes left.

Ha Ha Ha
Did I get ya?







Now what would you like?

One or
Two wishes?



Quick!
Make a wish
before they are gone!






Copyright © 2001

Heart & Soul Network

All rights reserved.