"Something's hiding in the rocks!"
(Move your cursor over them to find out what it is.)



Click on the Mermaid to see characters from "The Little Mermaid"


Scroll down to see ASCII People
ASCII PEOPLE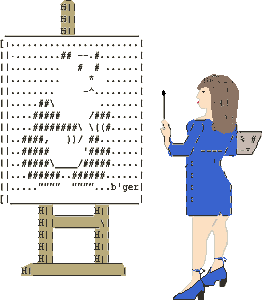 View ASCII People

(Push the Button)





Copyright © 2002
The Heart & Soul.com Network (www.heartnsoul.com)
All rights reserved.